Save time and money by hosting virtual face-to-face meetings
3CX's easy-to-use video conferencing solution, 3CX WebMeeting, harnesses Google's revolutionary WebRTC technology, which enables video and voice communications to take place through the internet browser. This means that participants will be able to seamlessly join meeting without the need to download any additional software or plug-ins.
Holding webinars or video conferences can be a stressful experience, especially when the user faces technical difficulties even just setting up the call. With 3CX WebMeeting, all 3CXPhone users can launch a video conference in a few simple steps.
Fully integrated with 3CX Phone System, 3CX WebMeeting is delivered as a hosted add-on, meaning 3CX customers can easily enjoy the web conferencing feature without installing additional server hardware or requiring additional bandwidth. While meeting setup and configuration takes place locally, the actual meeting is streamed via our data centres, saving you the need for additional bandwidth.


Highlights of Jomar's 3CX WebMeeting: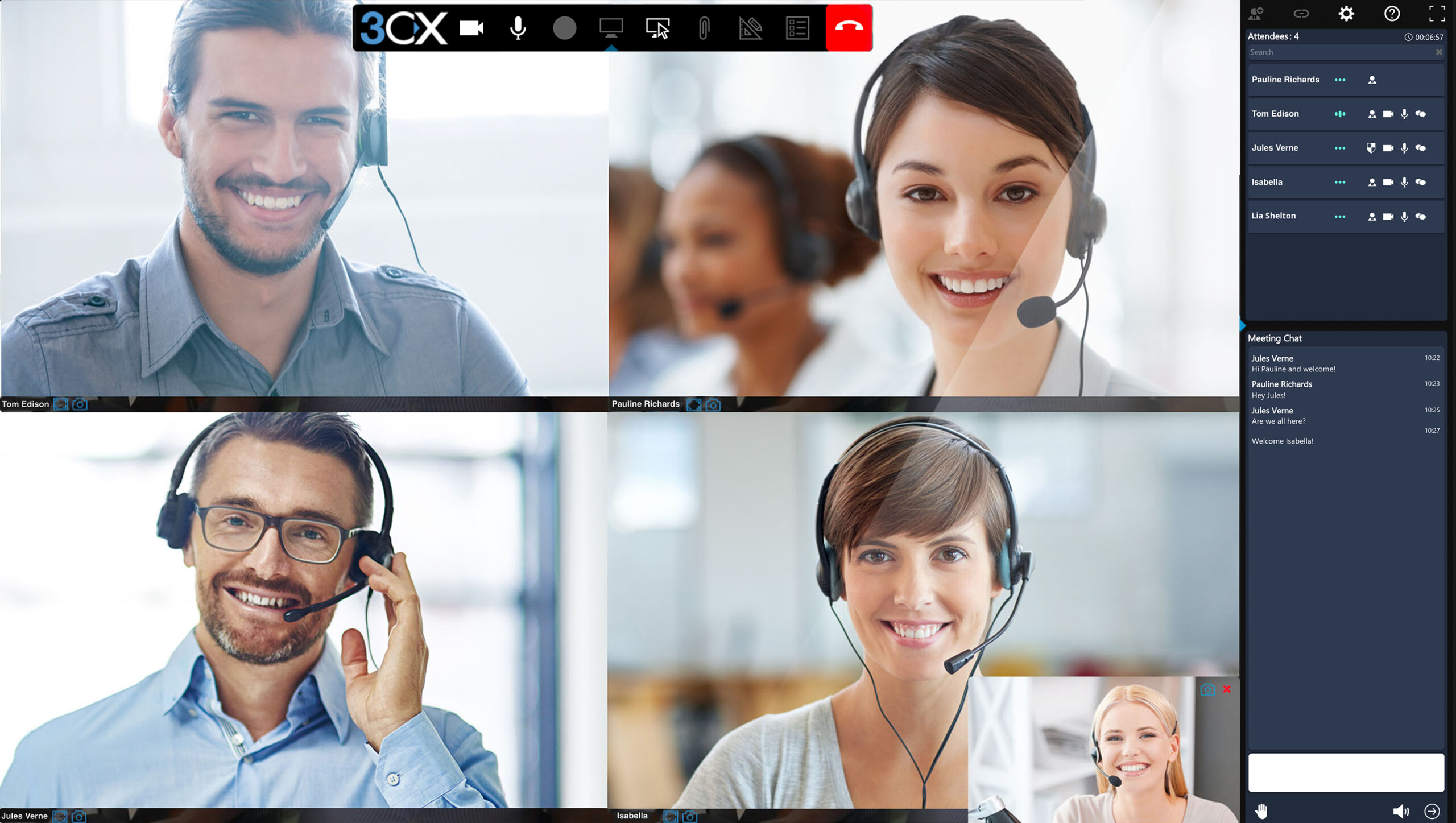 Make the right decision
Our consultants are ready to assist you with choosing the best solutions to positively impact your business.