Jomar's backup and recovery solutions are the difference between downtime and uptime.
Backing up, protecting, and recovering your data is easier and more cost effective than you may think.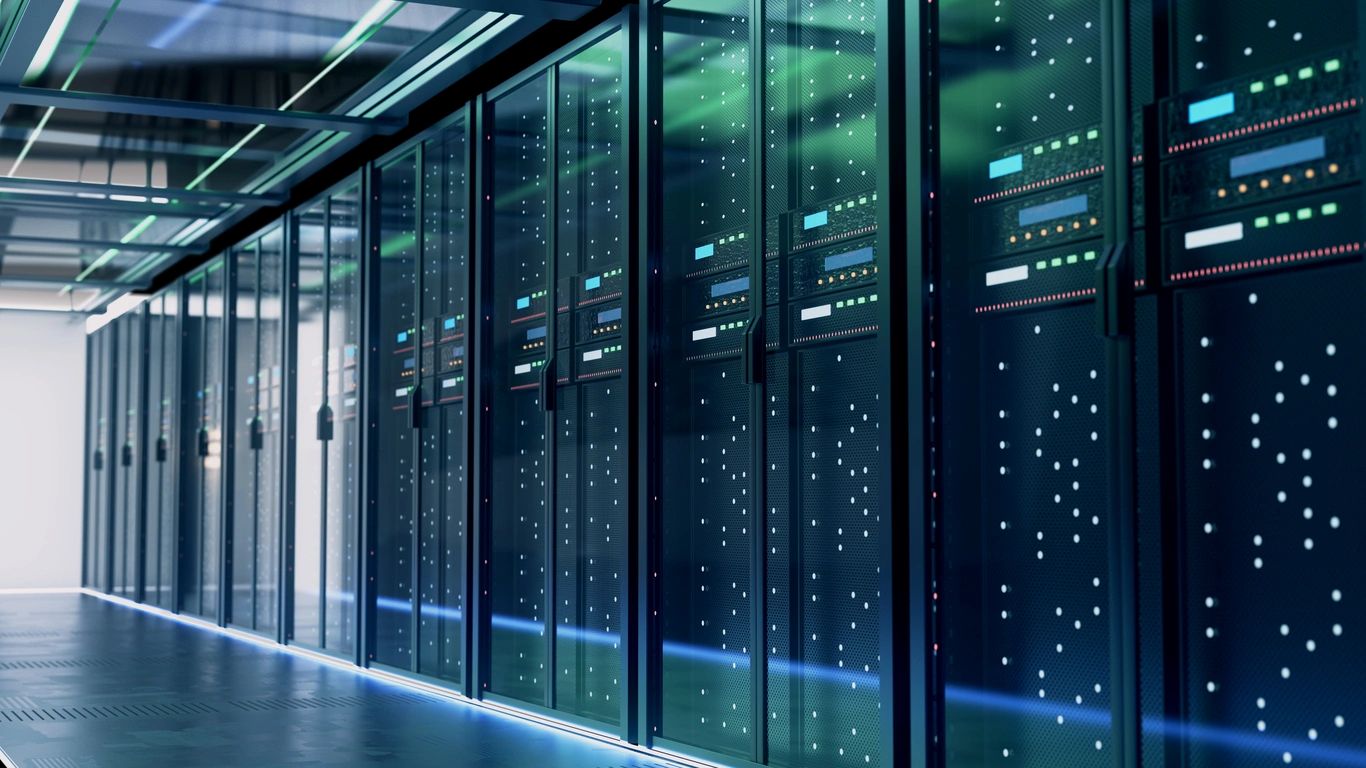 In order for your organization to be prepared for a disaster, a proper plan needs to be in place to achieve full business continuity.
As business continuity cannot be achieved through a single solution, Jomar offers Intelligent Business Continuity Technology, which comprises the entire process of Backup & Disaster Recovery to keep your business running during and after a disaster.
The elements of our Intelligent Business Continuity are:
Image-Based Backup
Your business requires a better backup solution. As valuable data is continuously being created, your organization cannot afford prolonged downtime in order to maintain a competitive edge. Jomar's image-based backup solutions fit the bill better than unreliable and outdated data backup methods.
With image-based backup, a picture of the workstation or server is taken and stored as a place in time for that machine. This is essential for restoration because rebuilding or virtualizing a machine requires not just files, but also the applications and systems. Backups are the size of the changed data between two points but hold the information to restore any piece of data that was on the machine at the time of the backup.
Additional advantages of image-based backup include the ability to verify images, boot virtual machines, run remote offices, execute full-restores faster, restore individual files, and allow for bare metal restores (BMR). Image-based backup is an integral component of a complete business continuity solution, and a reliable key benefit of Jomar's image-based backup solutions.
Hybrid Cloud Technology
To improve redundancy and allow greater protection of your business systems and data, Jomar's Hybrid Cloud Technology leverages the advantages of a local backup and the security of the cloud.
Hybrid cloud continuity starts with your workstations and servers protecting data locally across the Local Area Network (LAN) to the backup appliance. From there, it is automatically transmitted to the secure cloud. This technology improves fault tolerance while reducing the reliance on bandwidth speed. The local device can act as a restore hub for everything from files to application and system fail over. It can also act as a staging environment for off-site transfer. Scheduling off-site data transfers can be critical for bandwidth management and carries no risk of having unsaved backups. In addition, should the local device be compromised, data that was transferred to the cloud can act as a replica site for the business. A local-only backup option cannot ensure data integrity should a site-wide disaster occur.
Instant Virtualization Technology
Virtualization refers to the process of creating a virtual version of something -- whether it's a server, storage device, network, or application. The "virtual" version acts completely separate from the physical device.
With Jomar's Instant Virtualization, your backups can be virtualized in mere seconds with a click of a button -- either locally on the backup appliance or remotely in a secure cloud. An advanced web interface allows for configuration of your CPU and memory resources. Network resources can also be configured dynamically, allowing for changes to be made without having to restart the virtual machine. Even while virtualized, your systems can continue a normal backup schedule to both the system appliance and the secure cloud. Business continuity has never been as easy or as reliable.
The advantages to Instant Virtualization are many. Should your business experience a server failure or the like, its systems may be virtualized instantly to avoid data loss. This enables "business as usual" and there'll be time and resources to fix server issues without compromising any data or incurring any downtime.
Superior Recovery Time Objective (RTO)
How much time can your business afford to be down? Jomar's replication solutions permits a business to make an ongoing copy of its virtual machines (VMs) to a remote site and to switch to that copy with immediacy should anything go wrong with the live VMs, such as damage due to hurricanes, fires and flooding. This dramatically reduces the recovery time objective (RTO), that is, the maximum duration of time that virtual machines and applications running on them can be down after a failure occurs.
Incomparable Recovery Point Objective (RPO)
How much data is your business willing to lose? Jomar's managed backup service provides continuous data protection (CDP). Through the CDP model, the RPO can be significantly improved by switching from running daily backups to backing up as frequently as every 5 minutes. This ensures that in a data loss scenario only a few minutes of data would be lost.
Downtime Mitigation
Are you taking the right steps to mitigate the risks of system downtime to ensure business continuity for your customers, partners and employees? By choosing a Jomar backup and recovery solution, your company can mitigate frustration and stress of potential data loss and security threats, unplanned business costs, and loss of employee productivity due to system downtime.
Jomar offers business continuity solutions designed for small businesses
Ready to mitigate downtime?
Make the right decision
Our consultants are ready to assist you with choosing the best backup and recovery solutions to positively impact your business.