With a VoIP phone system there is no more need for bulky on-site hardware. Take and make phone calls anywhere with an IP desk phone, softphone or your smartphone.
Hosted VoIP phone solutions are available for any sized business. With a quick set-up, and out-of-the-box and customizable options, VoIP phone systems enable your business to maintain its productivity.
VoIP phone systems are scalable as your business grows, reducing the need for additional hardware and investment. Take your customer's experiences to the next level with professional VoIP phone system editions. Never miss a call with advanced contact center reporting and real-time call queues monitoring, ensuring that not a single inbound call is lost.
Jomar offers the 3CX phone system—an award-winning business telephone system and Web Conferencing solution. 3CX is packed with advanced Unified Communications features that help users increase their productivity and mobility. Integrated softphone for Windows, Web client as well as smartphone apps for iOS and Android offer users all the features they need to carry out their work efficiently. Website Live Chat & Talk, Click2Call, easy call transfers, straightforward audio and web conference setup with the click of a button, integrated wallboard and switchboard, and much more.
Jomar is a leading 3CX Partner, at the highest Titanium Partner Level. Jomar's Advanced Certified VoIP engineers are armed with the tools and knowledge required to better understand VoIP technology and 3CX Phone System. The 3CX Certification enables Jomar with the resources needed to deploy, manage and support 3CX VoIP PBX systems.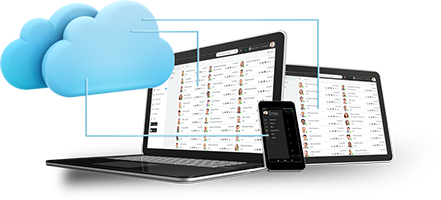 Unbeatable Price
Save up to 80% per year
Easy to Manage
Simple day-to-day management
Tried and Tested
24/7/365 support
Mobility
Work from anywhere
Cutting-edge Customer Service Features
Advanced call center
Easy to Deploy
Install anywhere
Open Platform
Don't get locked in
Find out more about the 3CX phone system solution.
Discover more about the 3CX features such as mobile apps, web conferencing, website live chat, click2call and more!
Jomar offers the Vodia PBX phone system, a feature-rich, revolutionary phone system, which offers a wide range of requirements in the business communication space. Designed to  operate on a public IP address, the Vodia phone system focuses on robustness and resilience specifically built for small and medium-sized business communications solutions.
Vodia empowers businesses worldwide by providing the latest cloud and on-premise IP PBX technology.
Vodia Phone System Features
Cost-Effective Phone System
Offering extensive productivity features
Call Features
Increase productivity, foster collaboration, and facilitate better communications internally and externally
Call Queue
Robust call center functionality
Plug and Play Integrations
Reduces installation costs and time for keeping systems running
Microsoft Teams® Collaboration
Seamlessly communicate across platforms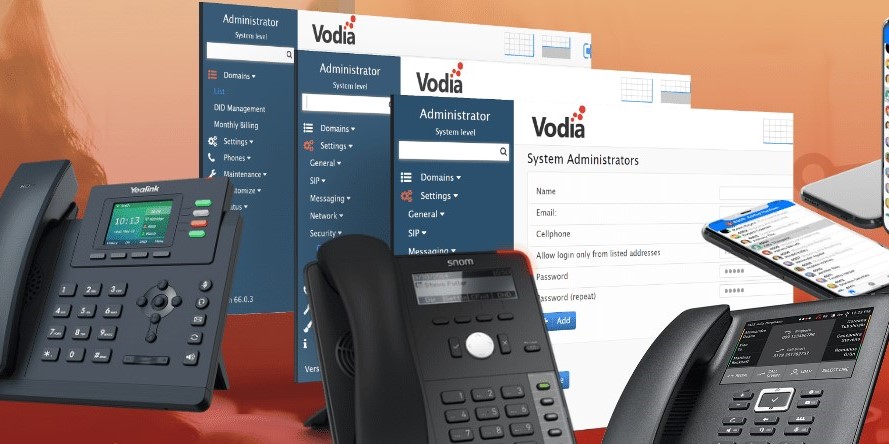 SMS/MMS Enabled
Communicate with customers and contacts over text
Extensions on the Go
Free add-on apps allow you to connect from anywhere
APIs
Build solutions around the Vodia PBX
Learn more about the Vodia phone system solution.
Discover more about Vodia's features such as mobile apps,  SMS/MMS, APIs, Vodia Teams integration and more!
Make the right decision
Our consultants are ready to assist you with choosing the best solutions to positively impact your business.