Switch to a 3CX VoIP hotel phone system and save on your telephone service and PBX investment. 3CX VoIP Phone System is a modern, software-based VoIP PBX that's cost-effective and easy to manage.
With the 3CX Phone System Professional and Enterprise Editions, the integrated hotel features allow you to replace your old and expensive Mitel, Nortel, NEC, Siemens, or other PBXs. Reuse the existing analog phones in your hotel rooms. The hotel features include important hospitality functions such as support for Check IN/OUT, DND, room status, billing, and wake up calls. Cut your phone bills by 50% or more and reduce your hotel PBX purchase and maintenance costs with 3CX Phone System.
Key benefits of 3CX Phone System's Hotel Features
3CX Hotel Module Versions
The 3CX Hotel Module is an optional module for 3CX Phone System and turns the standard phone system into a full-featured Hotel PBX. The 3CX Hotel module is available with or without PMS (Property Management System) integration.
The 3CX Hotel Module Standard Edition has a web interface that allows hotel staff to perform all hotel functions via an easy-to-use web interface, accessible from anywhere in the hotel network. The 3CX Hotel Module allows integration with many PMS systems in the market such as Protel, roomMaster, Brilliant Hotel Software and Micros-Fidelio. This means that your staff can take advantage of all the hotel management software's communication features. It is also possible to automate sharing important guest information -- for example, to let cleaning staff know if a guest checks out, or to have the guest's name sent to staff along with their room number.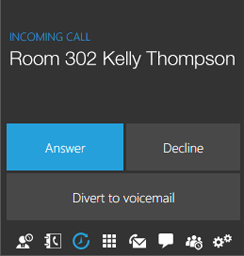 Highlights of 3CX Hotel Modules:
Integrates with many Property Management Systems (PMS) via several interfaces
Supports InnQuest roomMaster 2000, Protel, Brilliant Hotelsoftware, MICROS-Fidelio, Fidelio-Opera, and Fidelio (other hotel software systems are available on request and an additional development or support charge may be requested)
Does not require any hardware to connect to hotel software systems -- it is all software based
Can interface natively with many hotel software packages
Integration Options
The 3CX Hotel PMS Integration can integrate with PMS systems in the following ways:
Via the 3CX Protocol which resembles the Mitel SX2000 hotel API
Via the Fidelio protocol
Via a custom basis wherein documentation must be provided by the reseller
Please note that 3CX will require full documentation on the PMS system interface and full cooperation from the PMS vendor. Additional charges may apply if the PMS system is not fully supported by the above interfaces.
3CX Hotel Module Overview
Jomar is a leading 3CX Partner, at the highest Titanium Partner Level. Jomar's Advanced Certified VOIP engineers are armed with the tools and knowledge required to better understand VoIP technology and 3CX Phone System. The 3CX Certification enables Jomar with the resources needed to deploy, manage and support 3CX VoIP PBX systems.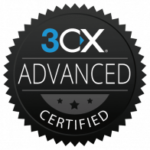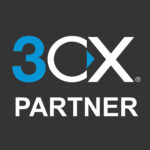 Make the right decision
Our consultants are ready to assist you with choosing the best solutions to positively impact your business.