Get the perfect memorable phone number for your business and boost your calls and sales
A vanity phone number allows your customers to easily remember how to reach you. 
Have your telephone number spell out your company name or a key product or service for your business. Use a word or catchy number that reflects your business and make a perfect first impression with your customers, 1-800-MY-BRAND. Customize further by using nationwide 800 numbers or local numbers.
Benefits of a Vanity Phone Number
Simple Setup or Transfer
Jomar will obtain the new vanity phone number and implement the setup ensuring the number is correctly routed to your business. If you have an existing phone service, Jomar will provide support to move the number out of your current service provider.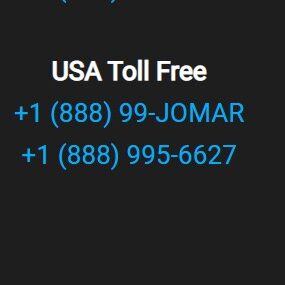 Have access and ownership to rare Manhattan 212 area code phone numbers that are completely portable to a carrier of your choice!
You can have almost immediate access and ownership to any of the 212 area code phone numbers in our inventory. These rare 212 area code phone numbers are completely "portable" to any landline, VoIP provider, or cellular service. They are perfect for any business looking to establish a Manhattan presence with a well-established 212 area code phone number.
NOTE: The phone numbers for sale are live, active working telephone numbers through Jomar's Voice over IP communications partner.
More features to increase your customer service
In addition to vanity phone numbers, Jomar offers additional telecom solutions to help your business grow.
Make the right decision
Our consultants are ready to assist you with choosing the best solutions to positively impact your business.